Thanks for dropping by. This site exists to compliment the work and ministry of First Rathfriland Presbyterian Church. Please take time to browse the site or better still come and pay us a visit at Newry Street, Rathfriland. Read more
This Sunday morning 15th December we meet at 11.30am rediscovering the "Stories of Christmas....Believed." Our Sunday School and Church Choir will be singing for us. The Rev Boyd will conduct our worship.
On Sunday evening at 7.00pm we have our Carol Service with carols and readings and items of praise by our Church Choir.
Everyone is very welcome to these services.
---
Our Mission Plan
Jesus said, "A city on a hill cannot be hidden… In the same way, let your light shine before men, that they may see your good deeds and praise your Father in heaven." (Matt 5:14+16) Read more...
---
Listen to the sermons
An opportunity to listen to the sermons conducted in First Rathfriland Presbyterian Church. Listen here
---
Latest News & Event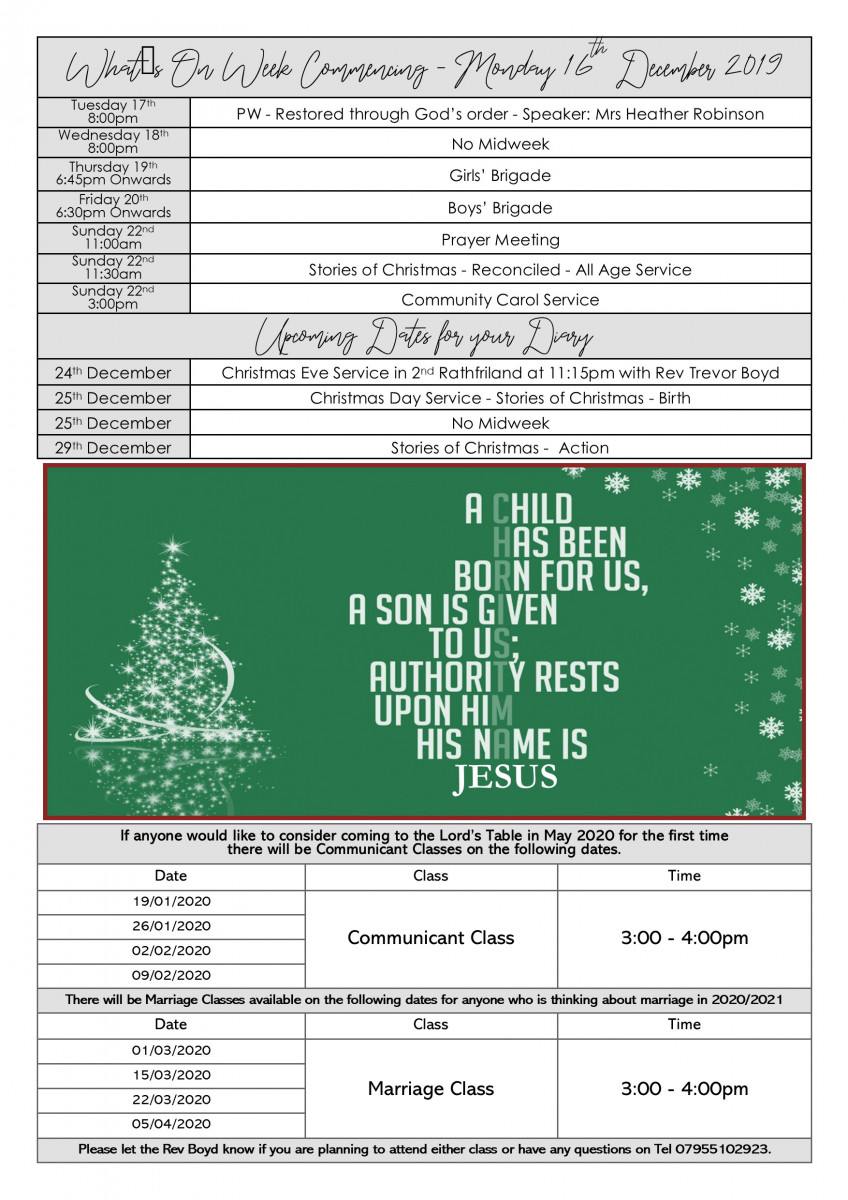 ---
Sunday Service

11:30am & 7:00pm

Sunday School

10:15am

If someone has just moved into your street, estate, development and become your new neighbour could you invite them along to church?

Let the Rev Boyd know and he will pay them a visit as well.

---

Church Announcements

Keep in touch